At this time of year many of us have holidays locked in and just have the craziness of the road trip there and back to deal with. Hopefully we can offer a few tips to make the journey a little less, well, bothersome and boring! Most of us drive regularly on our own, so doing a road trip can be a real challenge to your ability to stay focussed ,especially when your vehicle is loaded up with holiday gear and much heavier than normal, you have extra distractions inside ("Stop hitting each other kids!!"), and you're towing a trailer etc. This can really affect the way we drive.
That's why it's so important to plan your trip! "I've got a plan! I'll load up and set off." Well you could do that or you could follow our quick check list and set yourself up for success. So here's 4 essential ways to survive the summer road trip:
1. Check your vehicle over
Make sure it has oil and coolant and washer fluid, that your WOF and rego and road user charges won't expire whilst you are away. Check your lights and horn work. Check your tire pressure is correct. You need more air in your tires when you have it fully loaded with people and gear, or you are towing. It is best to check on the sticker inside the drivers door by your seatbelt, or your owners manual what it should be, instead of relying on what your mate thinks.
2. Check yourself
Once you've checked your means of transport, you need to check yourself. Are you well rested before you start the drive or are you planning setting off at midnight after a long and stressful week or a heavy couple of days and nights drinking? Your body clock doesn't like night driving especially if you are already tired!
Don't start the drive if you are mentally wrecked either. To make this journey in one piece you need all your wits about you, so take some time to chill and clear your thoughts before setting out.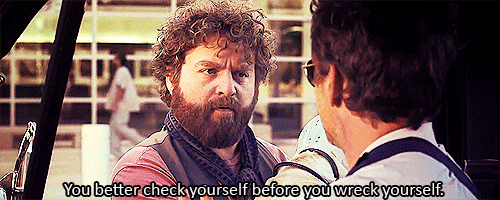 image from giphy
3. Stay rested
Don't drive more than 2 hours without taking a rest. Plan your rest stops and let everyone know what's going to happen so you can get out and take at least a 20-30 minute break to stretch, rehydrate (water not caffeine) and relax before continuing your journey. If you're feeling hungry just eat something small, light and healthy. A big heavy meal will only make you feel more tired!
Google maps is a great way to plan your route, but to get all the latest road works & traffic information the best tool is actually on the NZTA website. Click here to go to the NZTA Traffic & Travel tool.
4. Occupy the passengers
Take something to keep your passengers amused and quiet. A noisy vehicle makes it hard to focus on your driving and with so many other people probably with the same idea as you driving to their holiday destination you need all the brain space you can get to keep everyone around you safe. If you start to loose focus and drift off to your happy place in your head try to speak out the hazards ahead and maybe even make that a game for your passengers too. If you can't focus pull over and take an extra break or swap drivers if you can.
Remember the journey is what gets you to your holiday destination so take your time, follow the road rules, be patient and courteous and help keep our roads safe this holidays. Comment below your tips to survive the holiday rush!